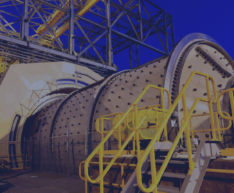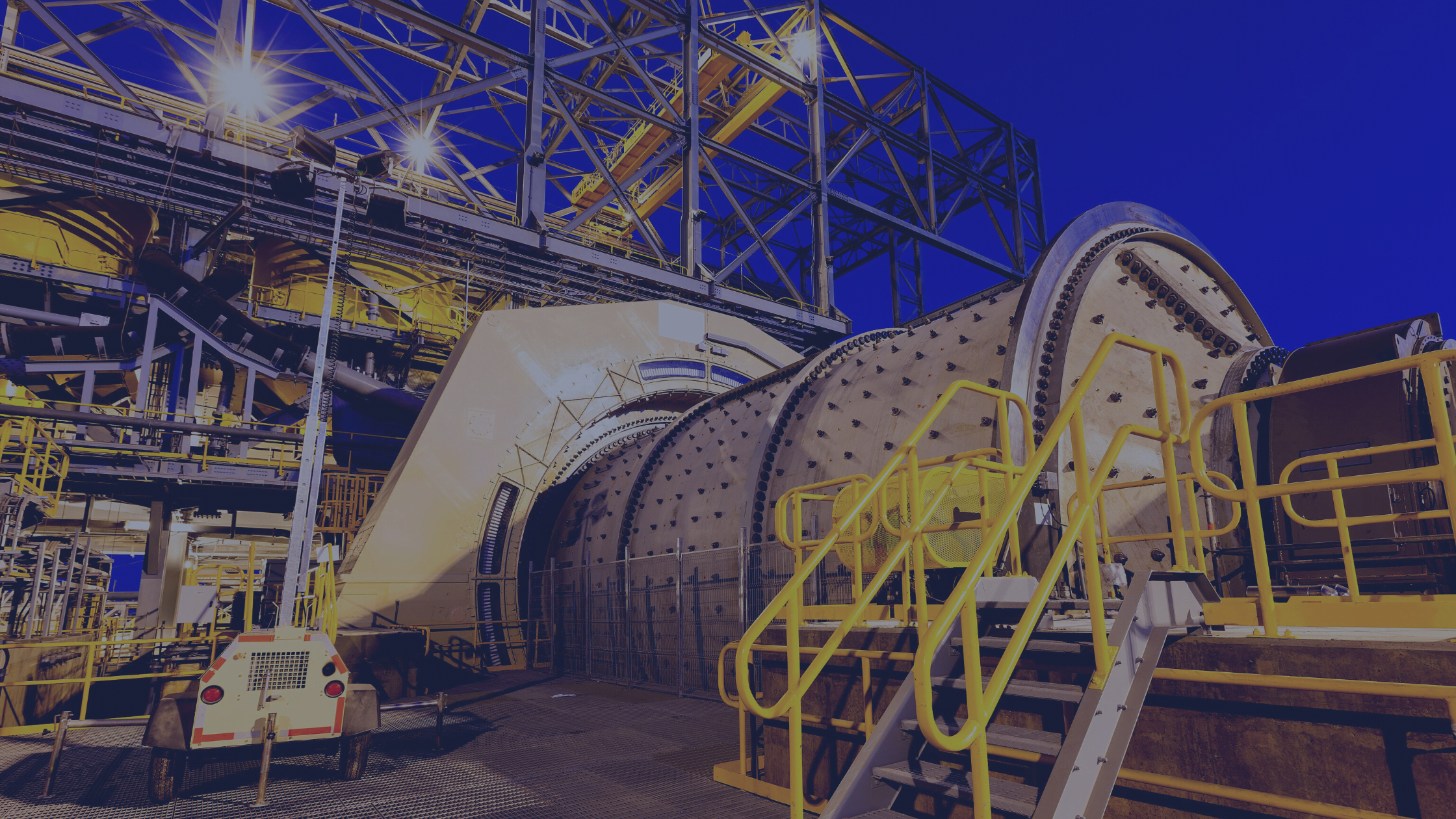 The pains and problems of running a successful mineral processing operation are everywhere. The pressure to run an efficient and environmentally sustainable plant is enormous. One of the most common and disruptive problems in comminution is unpredictable grind size. The major difficulty for operators is the prohibitive cost and time needed to check and maintain grind size. Online analyzers require a sophisticated system of automatic sample collection from the slurry stream, while lab analysis often faces significant delays in providing the control room with feedback because ample preparation and analysis require time and effort from personnel. Typically, lab analysis is reserved for shift composite samples which are required for production and recovery calculations. Such measurements are unsuitable for circuit control which requires that analysis be completed in a matter of minutes. Dedicating personnel to this task is both a costly and inefficient use of labor; and installing an online particle analyzer is a significant capital expenditure, potentially up to $1 million US.
Why Grind Size Matters
Academic studies show that knowing and maintaining grind size is crucial to achieving operational efficiency. In their 2016 paper Jessica Egan, Claude Bazin and Daniel Hodouin evaluated the dissolution of gold from various particle size intervals using bulk ground ore samples rather than mono-size particles. The results are consistent with the fact that gold dissolution increases with the decreasing particle size.
| Grind Time (mins) | D80 (mm) | % < 0.037 mm (-400 Mesh) | % < 0.106 mm (-150 Mesh) | % < 0.212 mm (-65 Mesh) |
| --- | --- | --- | --- | --- |
| 15 | 0.850 | 21 | 26 | 40 |
| 35 | 0.318 | 25 | 33 | 51 |
| 45 | 0.106 | 35 | 49 | 76 |
Table 1. Size distribution of ground samples

Table 1 shows the percentage of gold particles present in size distribution of ground samples, showing that increased grinding time to obtain a smaller grind size increases the percentage of gold particles in the tested size distributions. This implies that smaller grinded media contains a higher percentage of gold and thus more particles to recover.
Grind Time (mins)
6 hrs Leaching 
% Dissolved
12 hrs  Leaching
% Dissolved
24 hrs leaching
% Dissolved
15
26.3
47.5
50.8
35
32.4
47.7
47.8
45
45.8
46.8
64.5
Table 2. Gold dissolution for the 12 leaching tests
Also from the study, Table 2 shows the percentage of gold dissolution reached with three leaching times for each desired grind time. The results overwhelmingly suggest that obtaining a decreased P80 grind size results in better recoveries in the leaching circuit. A small grind size coupled with extensive leaching provides the best recovery, up to 64.5% in the experiment.
Laurie Reemeyer published an article detailing the influence seen in a plant after installing a vertimill in 2015. Reemeyer, a professional with over 20 years of experience in the mineral processing industry, wrote:
"The main purpose of comminution is liberating minerals for economic recovery. With metal prices down, long term challenges of declining ore grades and increasing ore hardness, and climate change causing new constraints and costs on energy, the mining industry needs to stay focused on minimizing energy use in metal production, including comminution".
The results of this new process saw a decrease in average P80 from 199 um to 117 um; this decrease resulted in a greater recovery as seen in Figure 1.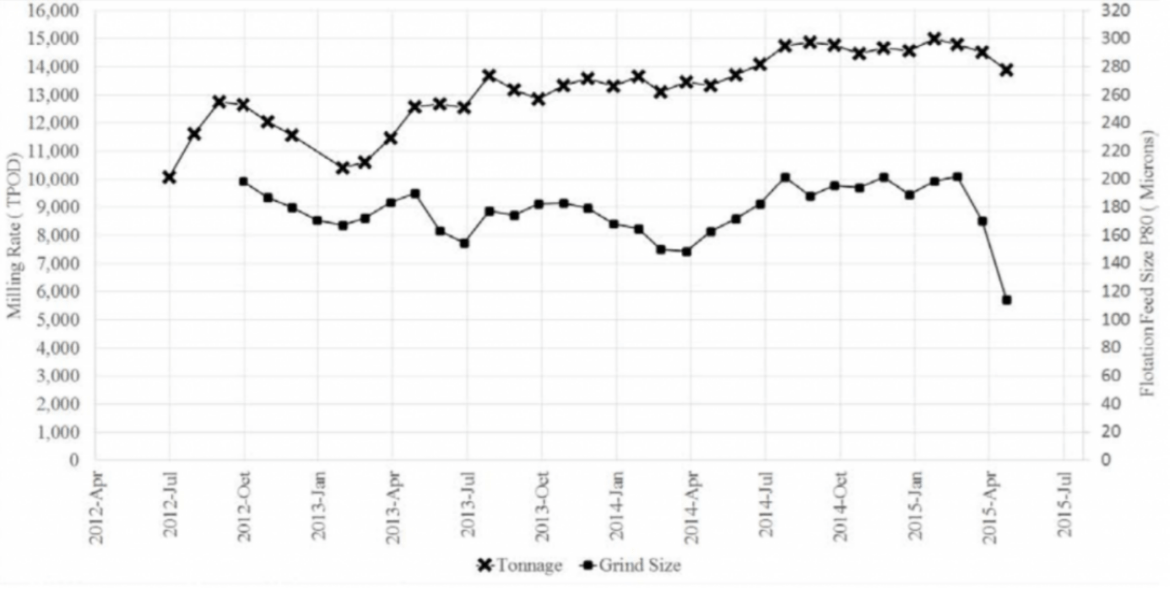 The result of higher recoveries reached with increased comminution power requirements had a positive effect on the milling Work Index. The increased grinding power produced substantially more refined metal so the overall kilowatts required per ton decreased.
Optimal comminution energy use is generally determined by economics, while operating within acceptable environmental boundaries (e. g. safe tailings disposal practice). This requires understanding relationships between crushing, grinding, and subsequent separation.
How NTWIST Can Help
With our unique experience and knowledge in the mining industry, NTWIST has developed a range of data-driven applications addressing operational challenges across the whole mining value chain. Our solutions utilize advanced data analysis techniques, machine learning, and artificial intelligence to help our customers and clients improve efficiency, reduce costs and increase revenue. One of our most in-demand applications is nP80 which utilizes machine learning to provide real-time grind size measurements without the complexity and cost of a dedicated instrument. nP80 has a proven record of improving control in mills and concentrators.
NTWIST has a long history of helping clients optimize their plant's efficiency and reducing waste, saving both the customer's money and the environment. NTWIST has implemented nP80 in a comminution circuit of a Canadian nickel concentrator. The nickel concentrator experienced inconsistent grind size contributing to inefficiency in operation and higher costs. The main challenge was that plant recovery suffered outside of the 90 to 110 µm range (happening 50% of the time). nP80 provided the customer with real-time estimations of grind size and resulted in an additional revenue of $860 thousand annually from Ni loss prevention while also reducing CO2 emissions (230 tpy).
NTWIST uses an established process for opportunity identification and evaluation. We focus on identifying the most impactful key performance indicators, determining the gap between targets and current values, finding opportunities to close the gap, and establishing a business case. We focus on both saving you money and ensuring a sustainable environment for generations to come.
Contact us now for a free consultation to see how NTWIST's nP80 and other applications can help your operations reach peak efficiency.